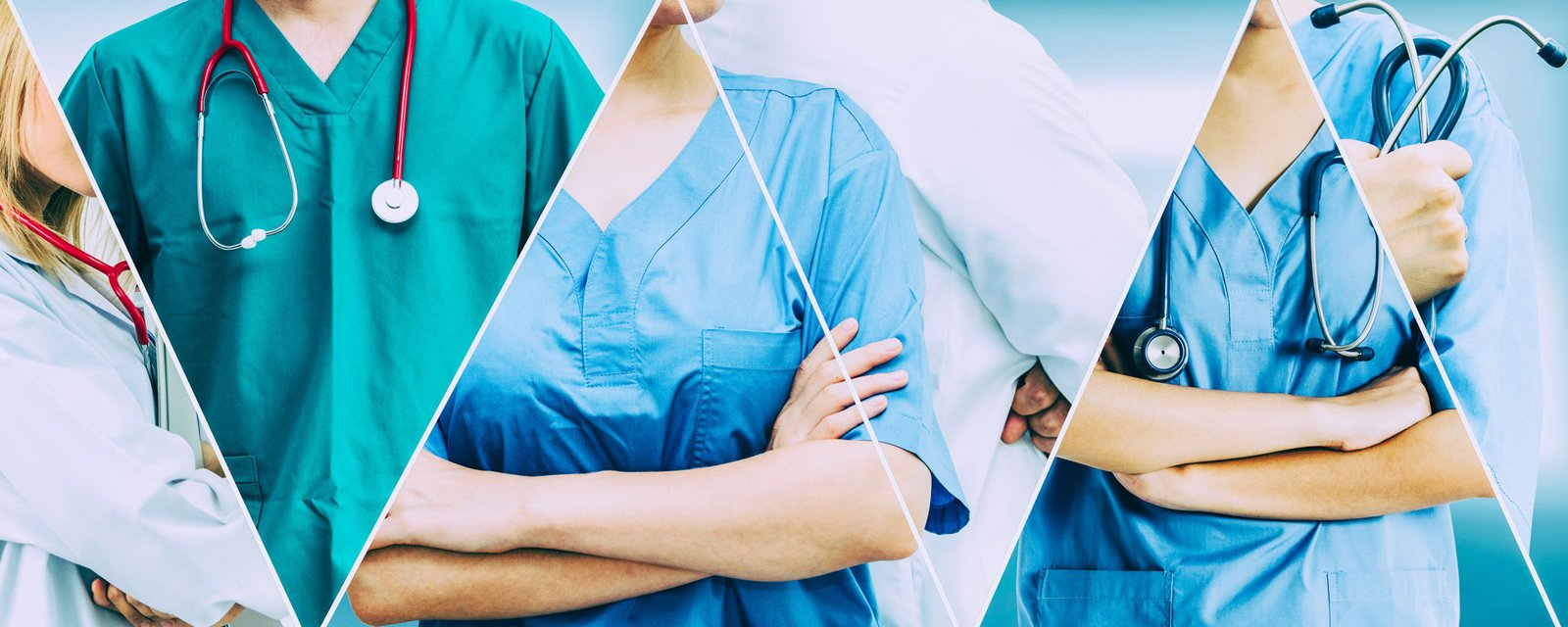 FAQS
Arguments against the Nurse Licensure Compact:
Myth: Potential for Illinois nurses to lose their jobs. Allows employers to move nurses immediately across state lines to cross striking picket lines.
Truth: The truth is, without the compact, Illinois is losing huge numbers of well-paying desirable telehealth jobs. To the extent the compact will make it easier to bring nurses into the state to break strikes and replace nurses, there is plenty of evidence from recent strikes that hospitals do not have trouble replacing the nurses now. Joining the compact will not change this.
Myth: Allows into Illinois less-educated RNs who do not meet Illinois standards of continuing education- they only have to maintain their home state standards
Truth: All nurses in compact states must:
Pass the same national exam (NCLEX) for licensure
Meet all continuing education requirements for the state they are licensed in – much more robust than IL
Myth: WHAT HB 580 NCL FAILS to state 3.4 Million dollars lost revenue when 42,000 nurses' licensure fee who do not live in Illinois goes back to their state coffers. 220,000 are licensed in IL. Will our fee increase?
Truth: These numbers are all wrong. The loss of license revenue from the 42,000 out-of-state nurses presently practicing in Illinois is tiny compared to the loss of earnings, and state revenue, as a huge number of nursing jobs exit the state to seek compact status elsewhere. There are about 405,000 nurses (Registered Nurses-about 220,000 and Licensed Practical Nurses-about 185,000) practicing in Illinois. About 10%, 42,000, may live out of state. This highlights the great need for having a compact. It shows that even though it is terribly cumbersome for nurses to get out-of-state licenses, they are doing so out of necessity.
Myth: Loss of revenue to:
IL Dept of Financial and Professional Regulation (IDFPR)
Scholarships Programs
Care Counseling and treatment Agreement
Truth: Any nurse moving to IL will still have to get an IL license, even if they previously had a compact license in their former home state. The compact will encourage telehealth providers to locate in and hire Illinois nurses, thus increasing the number of Illinois licenses and revenue to these Illinois entities.
Myth: Inability to collect data by the Illinois Nursing Workforce Center is the only profession within the IDFPR that conducts the voluntary data with licensure renewals to identify nursing workforce issues to meet the public nursing needs.
Truth: Many states have similar programs. Under the compact, there will be incentives to standardize and nationalize this data for more robust reporting and action. Until then the small number of nurses practicing via telehealth in IL will not significantly impact the value of the data collected on those with IL licenses.
Myth: All nurses currently can apply for licensure in Illinois and in other states. Every nurse is held culpable to the specifics of any state nurse practice act law.
Truth: Yes, but the time and cost of this is crippling and driving businesses and jobs out of Illinois, and limited access to the high quality needed telehealth services for residents of Illinois
Myth: The potential loss of The Illinois Nursing Workforce Center as a resource for current and future nursing students, nursing educators, and those nurses already practicing in the field to find information on affordable education options and scholarship opportunities, grants for nursing schools, and improvements to working conditions for nurses.
Truth: This is not an issue. It assumes that entry to the compact will somehow massively reduce the number of nurses with an IL license. The opposite is true since the compact will keep jobs in IL and encourage new telehealth jobs for more IL nurses.
Myth: Gov Pritzker issued an EO in March 2020 to give permits for RNs to cross state lines to care for patients with COVID. Therefore, there is a process in place to mobilize nurses in case of another pandemic or state emergency.
Truth: Under the NLC, nurses were able to immediately travel to compact states to assist. Additionally, compact nurses have already been background checked and vetted. When IL issued an executive order waiving licensure, it meant that those now practicing in IL may never have been criminal background checked. Better to have a system in place than rely on hasty emergency measures.
Myth: What HB 580 NLC FAILS to state is it proposes NOTHING NEW that IDFPR and the Illinois Board of Nursing ALREADY PROVIDE for licensing & oversight of nursing in Illinois, protecting our public in regulation.
Truth: The NLC does not change how Illinois will manage nurses licensed in Illinois. This is a ridiculous argument. The Union should probably stop quoting the Illinois Department of Financial and Professional Regulation (IDFPR) as IDFPR is strongly in favor of the NLC.
Myth: Who is going to be in charge of nursing disciplines, licensure, data? There will be a significant loss of revenue – how will existing programs be funded?
Truth: IDFPR will continue to oversee nursing discipline and other regulatory functions
Closing comments:
Traditionally underserved populations often have "food deserts" and "Health care deserts" in their community. Passing the Compact will give underserved communities much greater access to telehealth which the past year has proven to be a powerful solution.
Illinois nurses who want to work in telehealth, excellent well-paying work, will benefit greatly when Illinois joins the compact.
Virtual education allowing for more nursing training and a real solution to the nursing shortage is enhanced by the Nurse Licensure Compact. Also, if Illinois is a part of the compact more of these teaching jobs can be located in Illinois.
The Union claims NLC hurts patients, nurses, and nursing students. The opposite is true. The Compact is supported by the National Patient Safety Foundation, Citizen's Advocacy Center, National Council of State Boards of Nursing, National Governors Association for Best Practices, Illinois Department of Professional Regulation (IDFPR), nearly all nursing schools, and countless other health advocacy organizations.
FAQs:
Q: What happens to the IL nursing license when the compact licensure gets approved?
A: The Nurse Licensure Compact is a separate license. You will have to apply and make sure you qualify for the license.
NEWS FEED